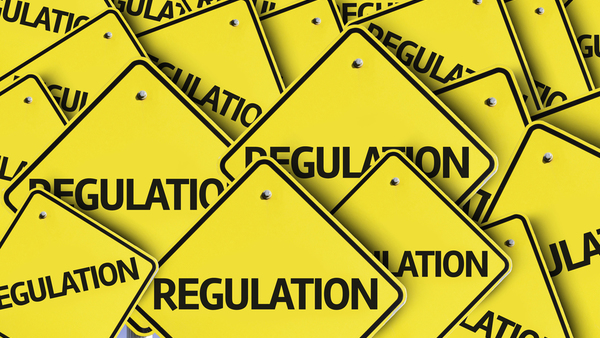 Supreme Court rules on DFS Regulation 208
Update: 2/21/19
On July 5, 2018, Supreme Court Justice Eileen Rakower annulled Insurance Regulation 208 in full, finding that portions of it conflicted with Insurance Law § 6409(d) and that other provisions regulating title insurance closers and ancillary fees were arbitrary and capricious. DFS subsequently appealed and on January 15, 2019, the Appellate Division affirmed in part and reversed in part.  N.Y. State Land Title Association v. N.Y. State Department of Financial Services. Specifically, the Court affirmed that DFS's restrictions on payments to in-house, as compared to independent closers, were arbitrary and capricious.  The Appellate Division also affirmed the Supreme Court's invalidation of DFS's caps on ancillary fees. The Appellate Division reversed, however, Justice Rakower's conclusion that Insurance Regulation 208's restrictions on title insurance marketing contravened Insurance Law § 6409(d), therefore prohibiting entertainment and sporting events.
On February 15, 2019, pursuant to the DFS's requirement in Section 228.3 of Regulation 208, all underwriters were required to file a 5% rate reduction on premiums. This decision is currently being appealed.
———————————————————————————————
Please be advised that on July 5th, Supreme Court Justice Eileen Rakower issued a ruling in favor of The New York State Land Title Association (NYSLTA) in its case against The New York State Department of Financial Services (DFS). The Court sided with the NYSLTA on every point effectively annulling Regulation 208. Justice Rakower stated in her decision that parts of the agency's regulation were "irrational" and could instead be addressed by the legislature rather than a state agency.
On July 6th the DFS appealed the decision transferring the case to the Appellate Court, we expect a hearing to take place sometime in October.
As a result of the annulment of Regulation 208, title companies and their clients may revert back to the industry's practices preceding the promulgation of the Regulation which took effect in December of 2017.
As always, Judicial Title will remain compliant with any and all Regulations imposed by the DFS and will continue to provide updates as they materialize.
Click here for a copy of Justice Rokower's Ruling.