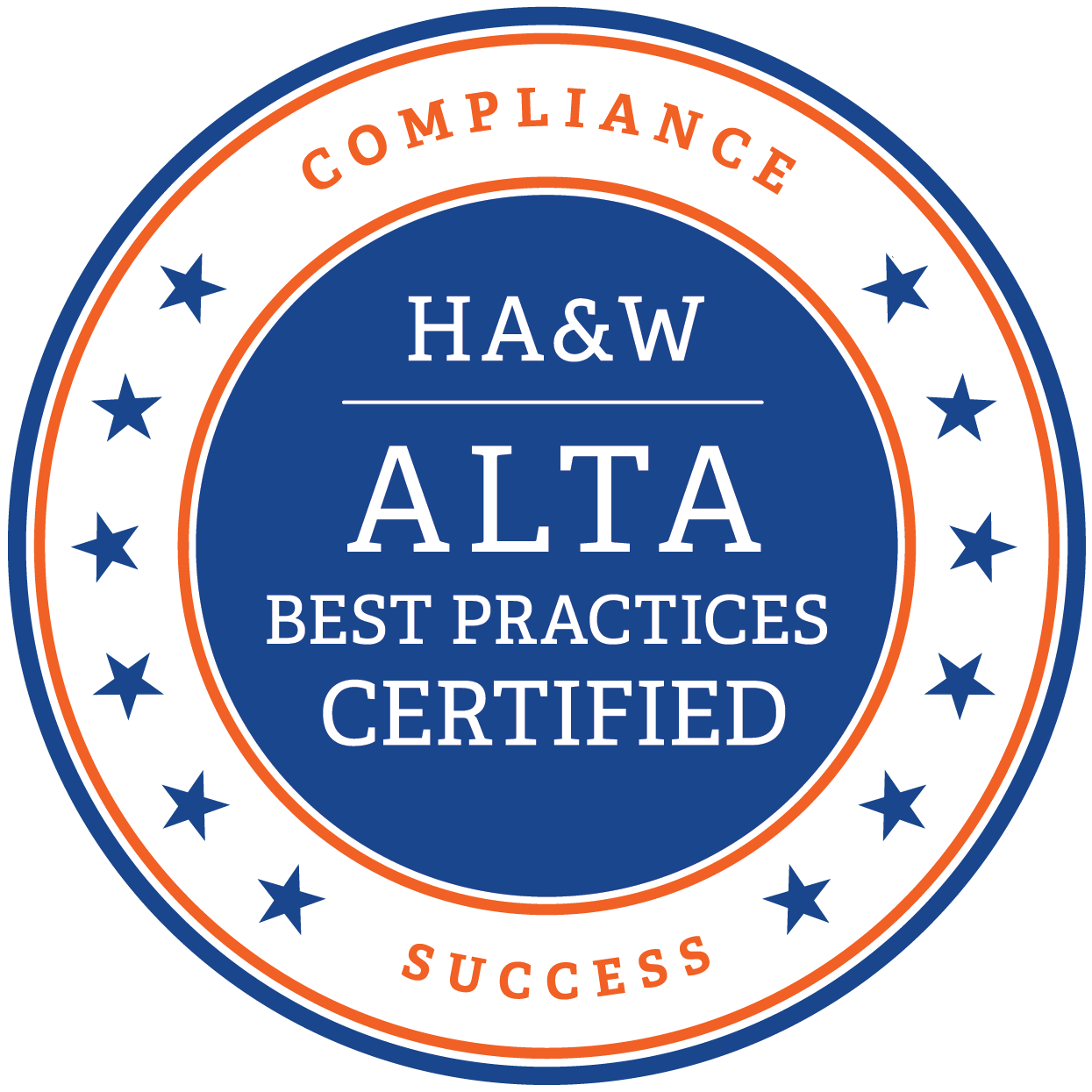 ALTA Best Practices Certified
Judicial Title is proud to announce that we are ALTA Best Practices Certified.  Judicial has been issued our certification at the Examination level which is the highest level of assurance provided for ALTA Best Practices issued by a CPA firm.   When researching your title company's certification status, remember all certifications are not created equal.   CPA attestation reports provide more assurance to banks than a certification report and demonstrate full compliance to lenders.
Mortgage lenders are expected to have an effective process in place for reviewing and managing risks of their service providers, including title agents. Mortgage lenders often put their trust in CPA firms to give them assurance that their service provider is meeting their risk management guidelines. Unlike certification reports, attestations can only be performed by CPAs and adhere to the American Institute of CPAs professional standards which are trusted by banking and financial institutions.
Judicial Title strives to be ahead of the curve when it comes to the impending lender requirements and will be ready to handle your residential, commercial and national real estate transactions.