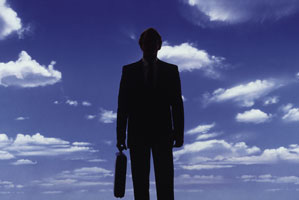 Under RESPA, the only permitted payments to attorney agents by title companies is a reasonable fee for services actually rendered. By calling a title company and placing an order, an attorney is not rendering a service.
Facts: A is an attorney who, as a part of his legal representation of clients in residential real estate transactions, orders and reviews title insurance policies for his clients. A enters into a contract with B, a title company, to be an agent of B under a program set up by B. Under the agreement, A agrees to prepare and forward title insurance applications to B, to re-examine the preliminary title commitment for accuracy and if he chooses to attempt to clear exceptions to the title policy before closing, A agrees to assume liability for waiving certain exceptions to title, but never exercises this authority. B performs the necessary title search and examination work, determines insurability of title, prepares documents containing substantive information in title commitments, handles closings for As clients and issues title policies. A receives a fee from his client for legal services and an additional fee for his title agent "services" from the clients title insurance premium to B.
Comments: A and B are violating section 8 of RESPA. Here, As clients are being double billed because the work A performs as a "title agent" is that which he already performs for his client in his capacity as an attorney. For A to receive a separate payment as a title agent, A must perform necessary core title work and may not contract out the work. To receive additional compensation as a title agent for this transaction, A must provide his client with core title agent services for which he assumes liability, and which includes, at a minimum, the evaluation of the title search to determine insurability of the title, and the issuance of a title commitment where customary, the clearance of underwriting objections, and the actual issuance of the policy or policies on behalf of the title company. A may not be compensated for the mere re-examination of work performed by B. Here, A is not performing these services and may not be compensated as a title agent under section 8(c)(1)(B). Referral fees or splits of fees may not be disguised as title agent commissions when the core title agent work is not performed. Further, because B created the program and gave A the opportunity to collect fees (a thing of value) in exchange for the referral of settlement service business, it has violated section 8 of RESPA.